I started this project with the objective to explore small-scale liquid simulations. The other purpose was to return to working with gold. Both tasks can be fairly tricky with Houdini, but it led me to an interesting world of layered effects.
Inspiration
The original inspiration for the imagery came from Paul Hollingworth's liquid gold project. He suspended gold pigment in tanks of mineral oil and used Photoshop to create gorgeous compositions with human anatomy. The images were still, but to me they were aching to be animated.
My other inspiration was the iconic Daredevil title sequence. It's nearly five years old, but when I watch it today the details still amaze me. Work like this is really what led me to explore VFX in the first place.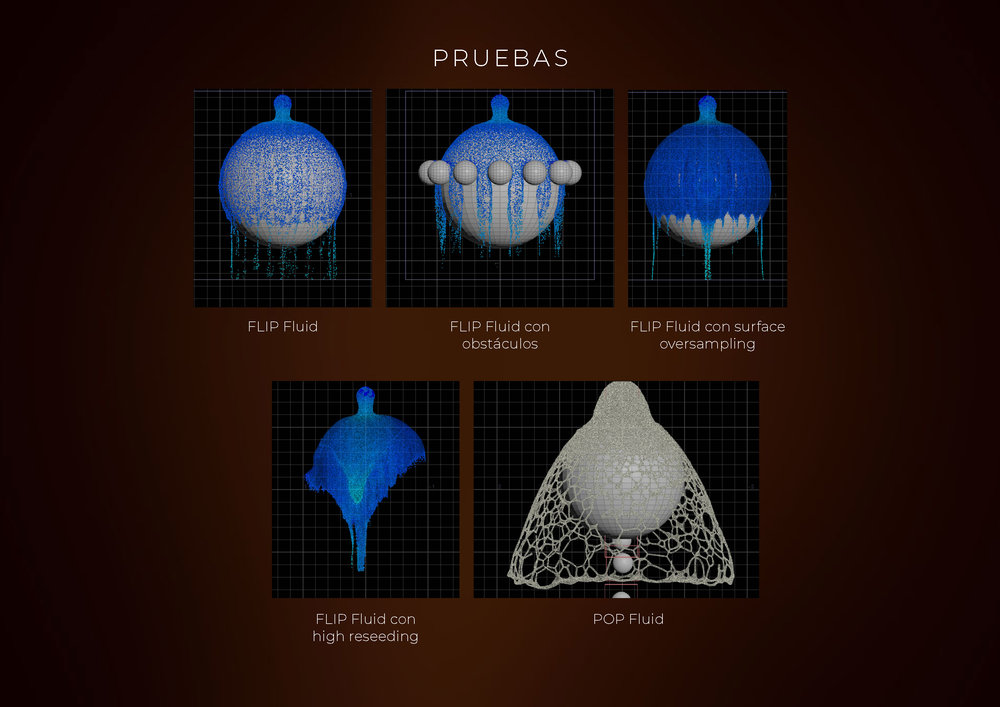 Tests
I ran through a number of tests using FLIP fluids and attempted to incorporate unusual colliders to develop the trails that make believable viscous liquid. The result I liked the most was achieved with the help of Louis Orton's POP Fluids tutorial, some serious point cloud simulation, a tiny bit of FLIP fluids and a lot of patience with gold shaders.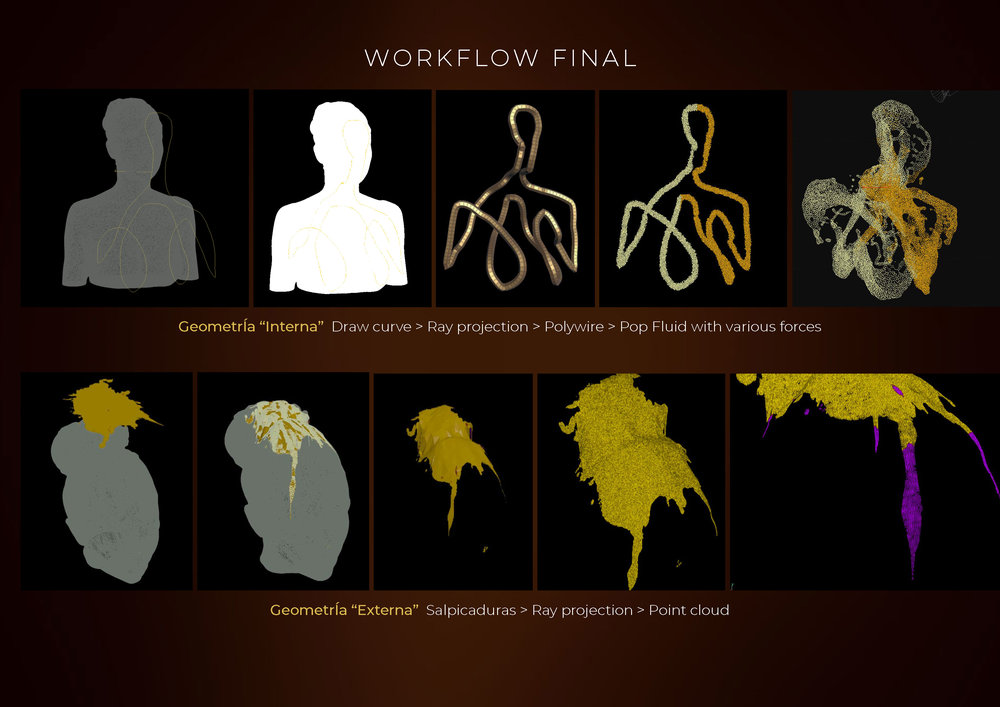 Workflow
Here are some more step-by-step process shots to show how to achieve the splashy insides as well as the drippy outsides.