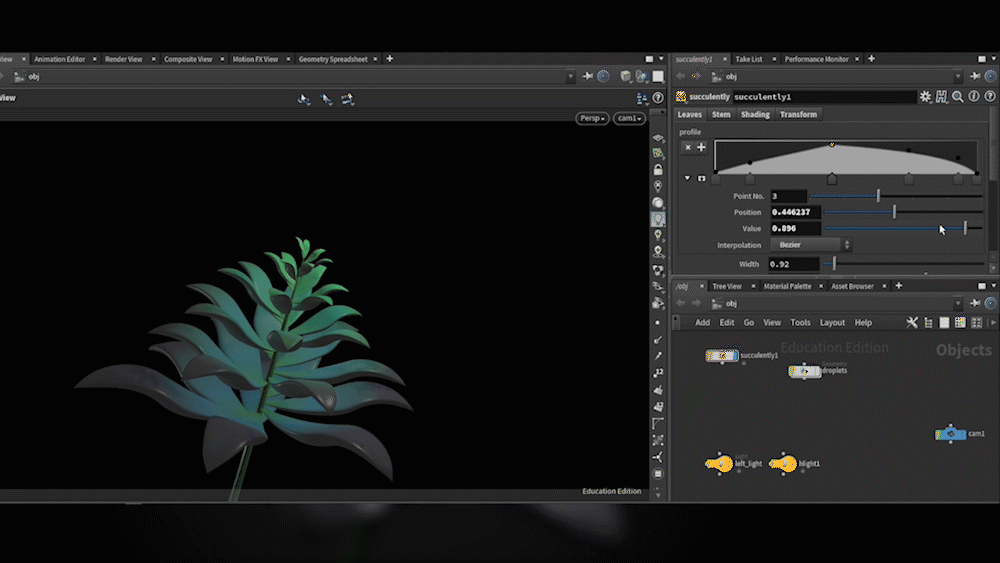 Adjust the profile, width, thickness and cleft of leaves.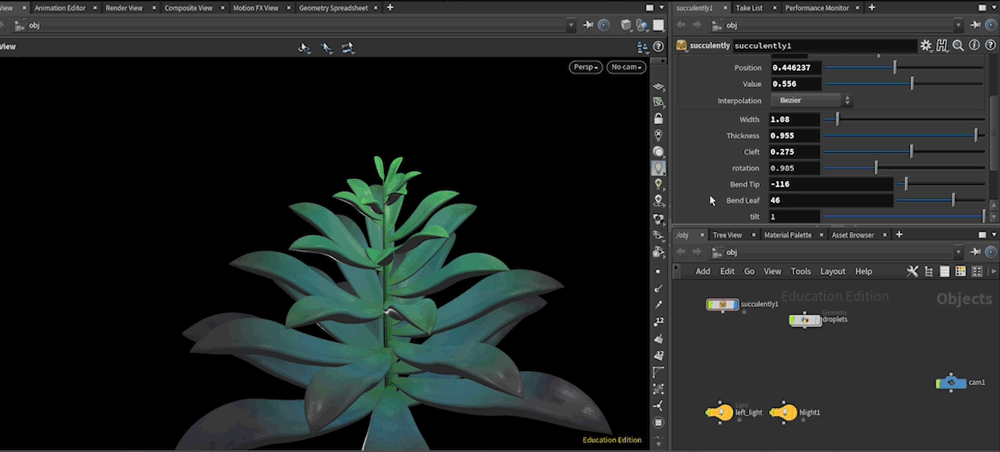 Bend the tip or even the entire leaf. You can also change the quantity of leaves to change it from a little baby succulent to a lush, leafy desert flora.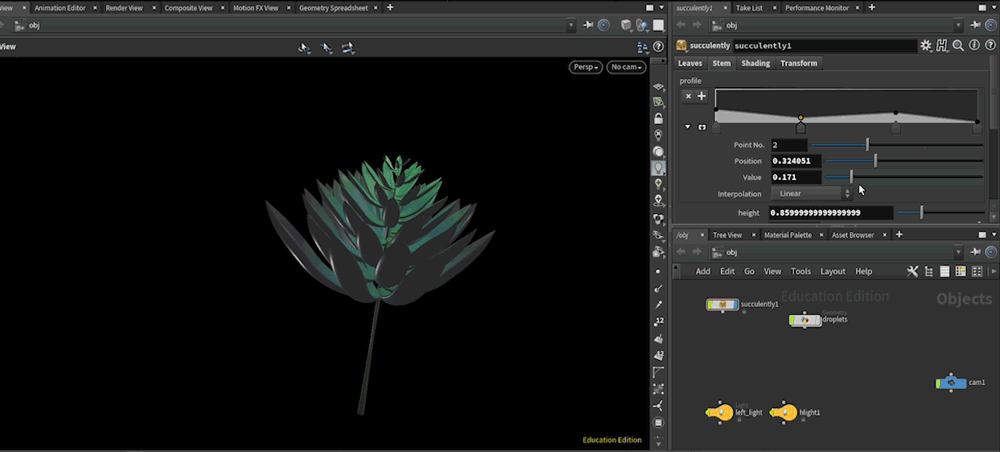 The height of the stem and the overall plant are completely adjustable. The individual leaves have a color gradient and there is also a control to adjust the shade variation on the plant as a whole. In order to get the powdery effect that adds an extra layer of realism, I've applied a noise texture with adjustable frequency and offset that is bound to the roughness property when rendering with a Principled Shader in mantra.
By using Houdini's hiargen tool, I was able to convert this typical succulent into a fuzzy echeveria setosa or "Mexican Firecracker."
This studio render of a hyper-realistic succulent was achieved with a lot of reflectivity and coat mixed in with some subsurface scattering to get that slightly translucent look.
The UVs on Genesucc are completely procedural as well. That means you can add textures to the leaves and stem that will follow the bends, twists and turns they take. The result doesn't have to be realistic. I was able to render this futuristic robot flower using a gold shader and a bit of turbulent noise,